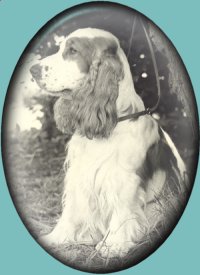 Kennel Count On Me
Cocker Spaniels
Albert Stam and Marianne Adelhardt
Kokholmvej 8, Soester Svenstrup
DK-4130 Viby Sjaelland
Denmark
Phone: +45 46 19 34 09
We have been breeding Cocker Spaniels for more than 30 years, and have been focusing on health and temperament, but have made up more than 30 Show Champions as well.
Over the years we have imported Stud Dogs and Bitches from England and Scotland, Holland, France and Italy.
All Breeding Stock were eyetested clear and hip scored.
Stud Dogs and Puppies are not available for the time being, and since 2003 we have chosen to breed without FCI/DKK pedigree.

mail-to: count-on-me@dadlnet.dk